Social Engagement with the Depression Grand Challenge
Due to the varied consequences of this pandemic, social engagement has transformed into a virtual setting. Fortunately, the Depression Grand Challenge has taken steps to unite the community together. In partnership with BeyGOOD, this UCLA organization has created the COVID-19 Care Package that includes resources as well as tools designed to lift moods and ease the anxiety that comes with the ongoing crisis.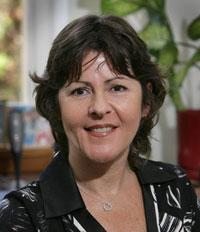 Based on studies led by world-known psychologist Michelle Craske, individuals can use the following five tools to help relieve stress:
Strategy 1: Connected (stay connected)
While there are restrictions to social isolation, staying connected with family and friends is an easy way to cope with the stress as well as anxiety that comes with this quarantine. In addition, people living with multiple family members, friends, and roommates are spending a longer period of time with them – all of which can add many distractions and a lack of structure into your life. Some tips to ensure there is a sense of peace in your life is creating a schedule that incorporates fun activities. This is important to make sure you are dedicating time for yourself.
Strategy 2: Control (focus on what you can control)
In the midst of the quarantine chaos, it is easy to become overwhelmed with all that is happening around you. However, an important idea to emphasize is to focus on what you can control because it helps minimize the attention away from the uncertainty. Focus on what you can control, which may include the following:
Prioritize your health. It is important to feel good during this quarantine by ensuring that you get regular sleep and taking time to rest if your body is asking for it.
Create a schedule. Designating certain hours for particular tasks in your schedule is essential – this will help you space out time for eating, sleeping, exercising, working, and socializing. Additionally, it will help prevent you from overscheduling your day.
Get your exercise in. Take a walk in your neighborhood, enroll in an online workout class with your friend, or schedule your own workouts.
Do something fun. Read a book, try a new recipe, learn a TikTok dance, or pick up a new hobby!
Strategy 3: Calm (engage in activities that make you feel calm)
Anxiety and stress may place you in an unstable state; for this reason, you must calm your nerves and body. To maintain yourself calm and relaxed, the CARE package recommends exercise, yoga, meditation, and slow breathing. Look out for exercise and yoga studio classes online — these classes guide you through deep breathing and meditation. If you want less intense workouts, you may consider a jigsaw puzzle, drawing, or even doing DIY activities.
Strategy 4: Cut down on the news
A large part of your concerns may rise from reading COVID-19 news. It is essential to keep yourself informed about the latest guidelines; however, this can ultimately heighten your worries and increase anxiety.
Strategy 5: Caring (give and receive kindness)
Be kind to yourself and others. While this statement is always mentioned, the smallest gesture can make a difference. Reach out to a friend, coworker, or neighbor who might be feeling lonely during this quarantine. Showing acts of kindness can help you feel better about yourself and minimize the sadness you are experiencing as well. Everyone can benefit from helping each other, we're all in this together. There is hope.
Jessica Nunez is a third-year undergraduate student studying Cognitive Science and Spanish, Community and Culture. In addition to blogging for the EngageWell Pod, she interns for the Transplant Research and Education Center (TREC) where she communicates with Spanish-speaking kidney patients about their various treatment options. She is strongly passionate about working towards healthcare equity and fostering social change.
https://engagewell.healthy.ucla.edu/wp-content/uploads/sites/12/2020/06/michelle_craske.jpg
232
200
Jessica Nunez
https://engagewell.healthy.ucla.edu/wp-content/uploads/sites/12/2020/10/EngageWell-white-background-860x860.png
Jessica Nunez
2020-06-10 10:14:31
2021-10-18 14:22:50
Social Engagement with the Depression Grand Challenge