EngageWell
The EngageWell pod aims to promote healthy social relationships at UCLA working in partnership with other constituencies. Our social relationships on campus have many forms including pairs, small and large social groups, work and living units, and the campus community as a whole.
Our specific pod goals are:
To foster new social connections at UCLA — through many avenues, across diverse groups of people, and for many purposes such as education, service, dialogue and enjoyment.
To enhance the quality of existing relationships, for example, through learning better relationship skills and current evidence on compassion and empathy, and stronger sense of belonging.
To promote positive social behaviors on campus including civility, acceptance and inclusiveness consistent with True Bruin values especially respect and integrity.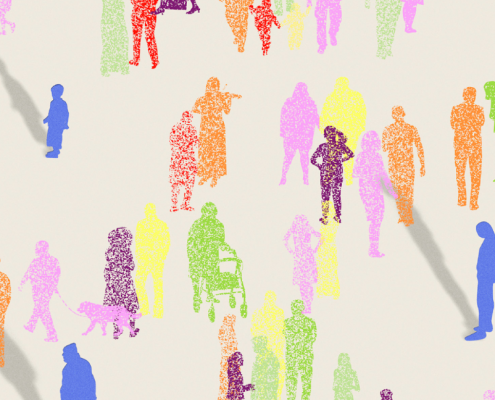 Loneliness is now regarded as an epidemic. The U.S. Surgeon General…
https://engagewell.healthy.ucla.edu/wp-content/uploads/sites/12/2023/05/Screenshot-2023-05-15-at-3.26.37-PM.png
648
1184
uclahci
https://engagewell.healthy.ucla.edu/wp-content/uploads/sites/12/2020/10/EngageWell-white-background-860x860.png
uclahci
2023-05-15 15:29:32
2023-05-15 15:29:32
Loneliness
The start of the new year brings an opportunity to intentionally…
https://engagewell.healthy.ucla.edu/wp-content/uploads/sites/12/2023/01/Screen-Shot-2023-01-17-at-9.34.27-PM.png
606
1006
uclahci
https://engagewell.healthy.ucla.edu/wp-content/uploads/sites/12/2020/10/EngageWell-white-background-860x860.png
uclahci
2023-01-17 21:35:35
2023-01-18 12:31:50
7-Day Happiness Challenge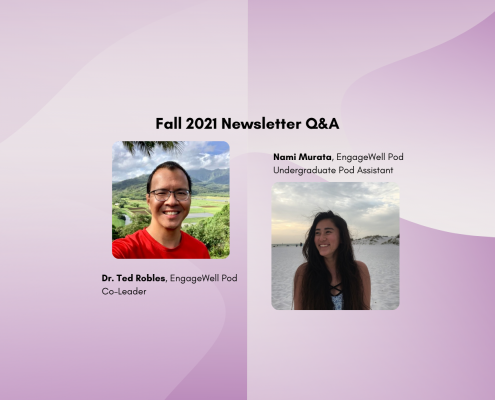 Q&A with Dr. Ted Robles, EngageWell Pod Co-Leader How…
https://engagewell.healthy.ucla.edu/wp-content/uploads/sites/12/2021/10/Flyers-2.png
1000
1500
uclahci
https://engagewell.healthy.ucla.edu/wp-content/uploads/sites/12/2020/10/EngageWell-white-background-860x860.png
uclahci
2021-10-06 18:01:30
2021-10-06 18:05:59
Fall 2021 Newsletter Feature: Promoting Social Well-being