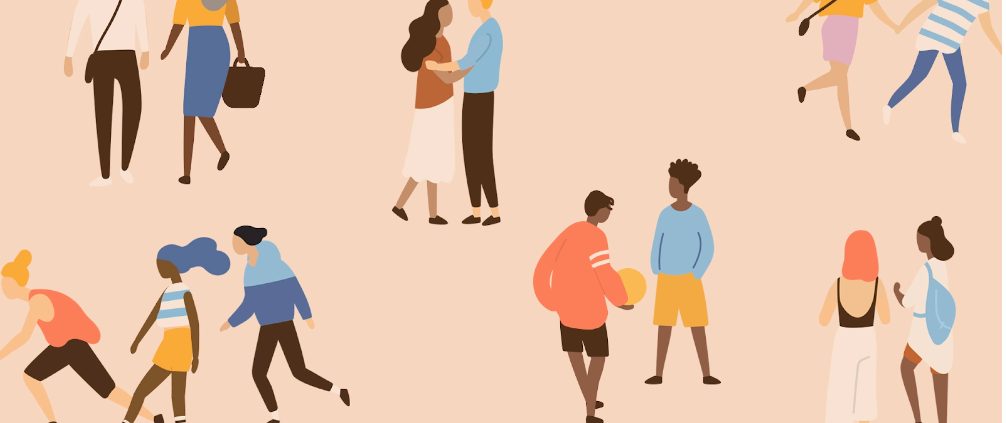 7-Day Happiness Challenge
The start of the new year brings an opportunity to intentionally invest in strong and meaningful relationships. Relationships, in particular, are well-documented to relate to a fulfilling and happy life, according to the longest-running study on human happiness, the Harvard Study of Adult Development. Relationships serve as an important buffer against stress, depression, and cognitive decline and are thus predictors of living longer. We invite you to join us in participating in the New York Times' 7-day happiness challenge by reflecting upon your relationships and implementing these accessible tips to strengthen your community ties.
Day 1: Assess Your Relationships
To start the challenge, take this 10-question quiz to assess the strength of your current social relationships. This quiz will highlight particular areas of your relationships in which you can focus on building deeper connections, with a focus on the quality–rather than quantity–of those relationships. Take the quiz here.
Day 2: 8-Minute Phone Call
Reach out to someone you miss and would like to feel more connected with, and ask them if they have to schedule an 8-minute phone conversation this week. Let them know that you thought of them, and consider sending them the 7-day happiness challenge as well! An 8-minute phone call is enough time to hear the voice of someone you love and check in with them, while still feeling manageable enough to schedule in.
Day 3: Small Talk
Chat with a stranger, such as someone you meet while waiting at your bus stop or the cashier at your supermarket. Even brief interactions can enhance your mood, and people often find that they learn new things from strangers who are outside of their typical social circles.
Day 4: Living Eulogy
Take a few minutes to write out what someone you love means to you. Think of this as an exercise you would engage in if you didn't know when you'd see them again, and share with them what you wrote in whatever format feels natural to you.
Day 5: Work Friendships
Take initiative in getting to know someone at school or work better. For example, you can follow-up on something that a colleague may have mentioned during a group meeting, or start a study group with classmates.
Day 6: Make a Social Plan
Make plans with someone and make sure to follow through on them, even if you may be tempted to postpone or cancel them. Finding a social activity that meets regularly, such as a weekly volunteer opportunity, can be a great way to help yourself engage with others more frequently.
Day 7: Commit to Consistency
As you set goals to continue building upon your relationships in the coming year, start small with manageable goals and create consistency in them. You can even think of ordinary activities such as morning coffee with family members as ritualized moments in your week.
Please try out this happiness challenge with us, and share your experience in our next pod meeting! This blogpost was adapted from the original New York Times article available here:
https://www.nytimes.com/explain/2023/01/01/well/happiness-challenge 
https://engagewell.healthy.ucla.edu/wp-content/uploads/sites/12/2023/01/Screen-Shot-2023-01-17-at-9.34.27-PM.png
606
1006
uclahci
https://engagewell.healthy.ucla.edu/wp-content/uploads/sites/12/2020/10/EngageWell-white-background-860x860.png
uclahci
2023-01-17 21:35:35
2023-01-18 12:31:50
7-Day Happiness Challenge